Conservationists come together to save the threatened Shrill carder bee
A group of leading conservationists have committed to work together to save the rarest bumblebee in England and Wales, the Shrill carder bee.
More than 30 organisations and dozens of individuals, including conservation charities, government bodies, volunteers, farmers, and businesses, will collaborate on a multi-year vision to create a landscape where Shrill carder bee populations can survive and thrive.
The group will be guided by the newly published Shrill carder bee conservation strategy. The strategy, "A Conservation Strategy for the Shrill carder bee, Bombus sylvarum in England and Wales 2020-2030" was developed through a collaborative process led by the Bumblebee Conservation Trust, working with Buglife.
Link: https://www.bumblebeeconservation.org/shrill-carde...
In addition to the Bumblebee Conservation Trust and Buglife other key members of the projects steering group are the Bees, Wasps & Ants Recording Society, Natural Resources Wales, the RSPB, and Natural England.
Loss and fragmentation of habitat is a key threat isolating Shrill carder bee populations in England and Wales. The Shrill carder bee has small but important populations in the Gwent Levels, Kenfig–Port Talbot, and south Pembrokeshire and two populations in England.
The new coalition will collect scientific evidence on current Shrill carder bee populations, work with landowners to create a network of flower-rich landscapes to support the Shrill carder's recovery, and raise awareness amongst the wider public of the importance of this beautiful but threatened bumblebee.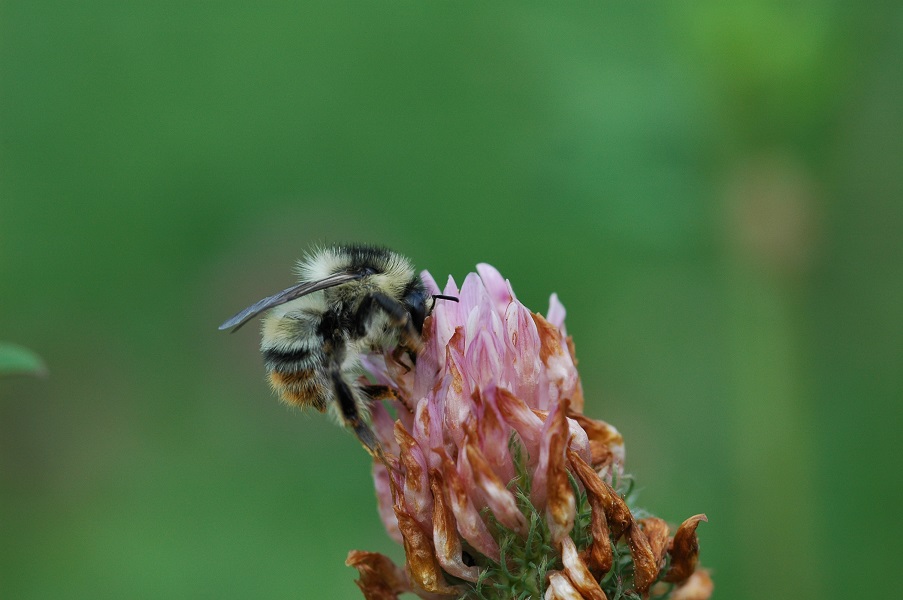 Image © NRW